Digimons

A collection of drawings from experimenting with digital collage techniques in Photoshop.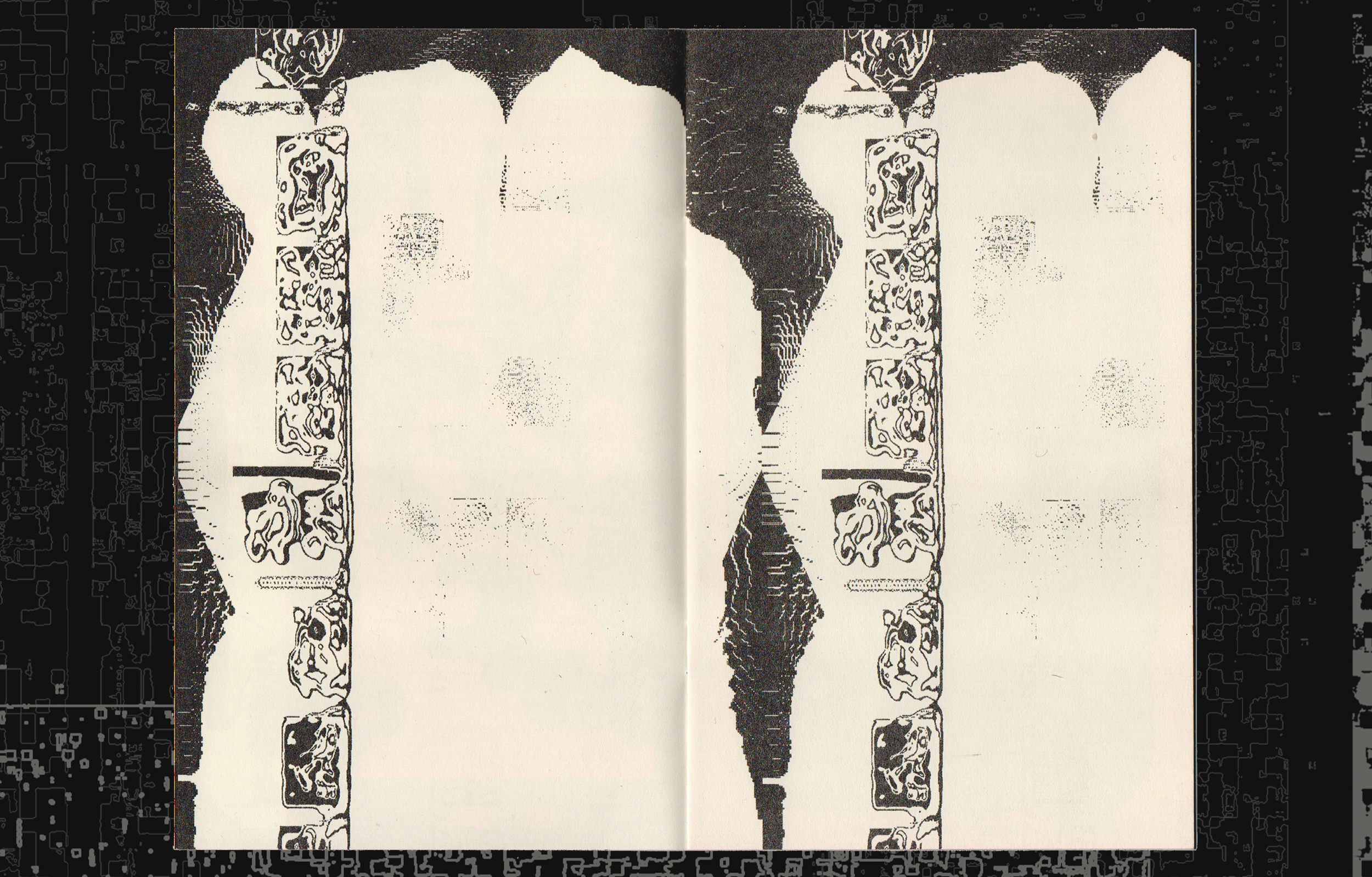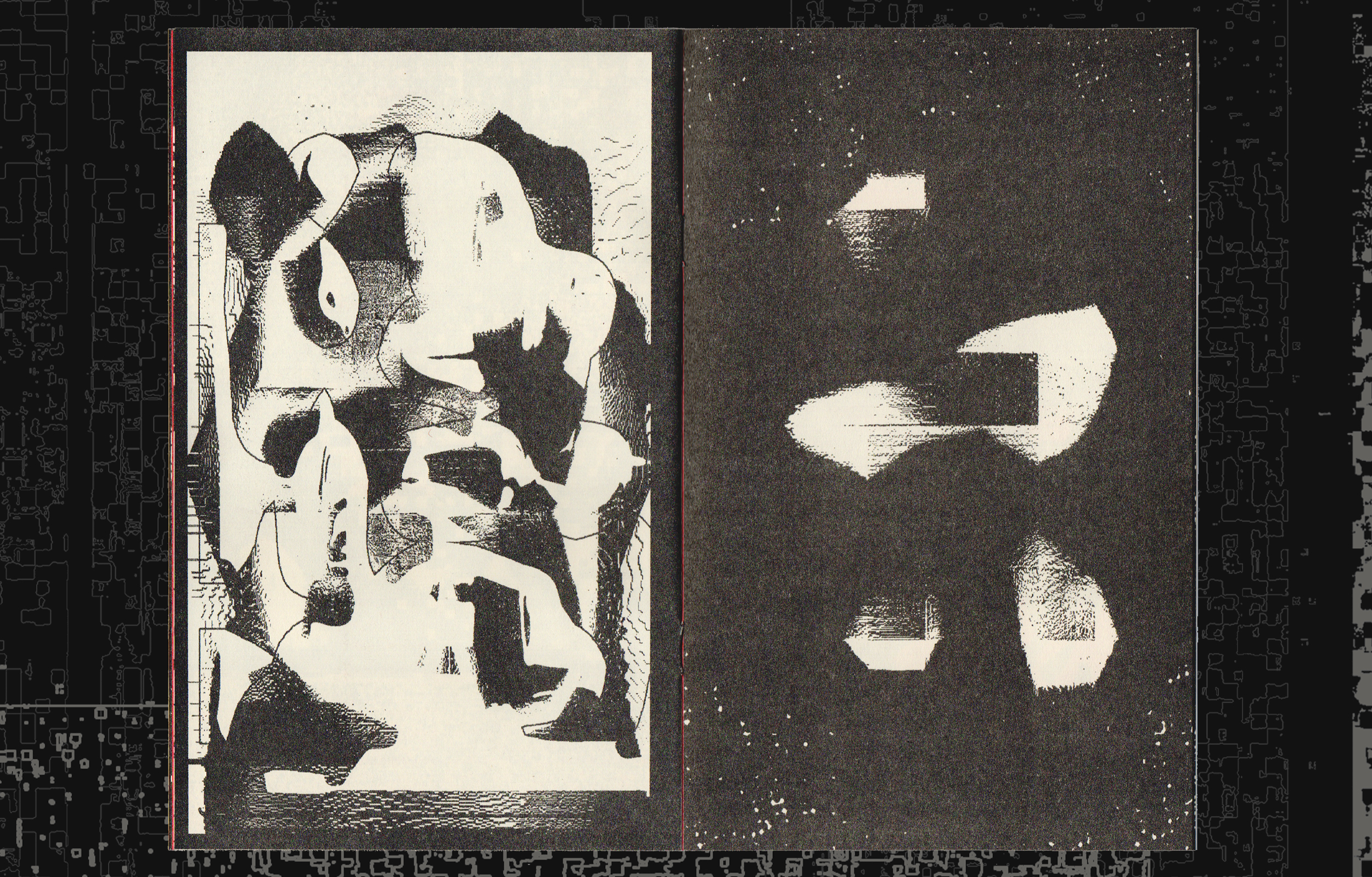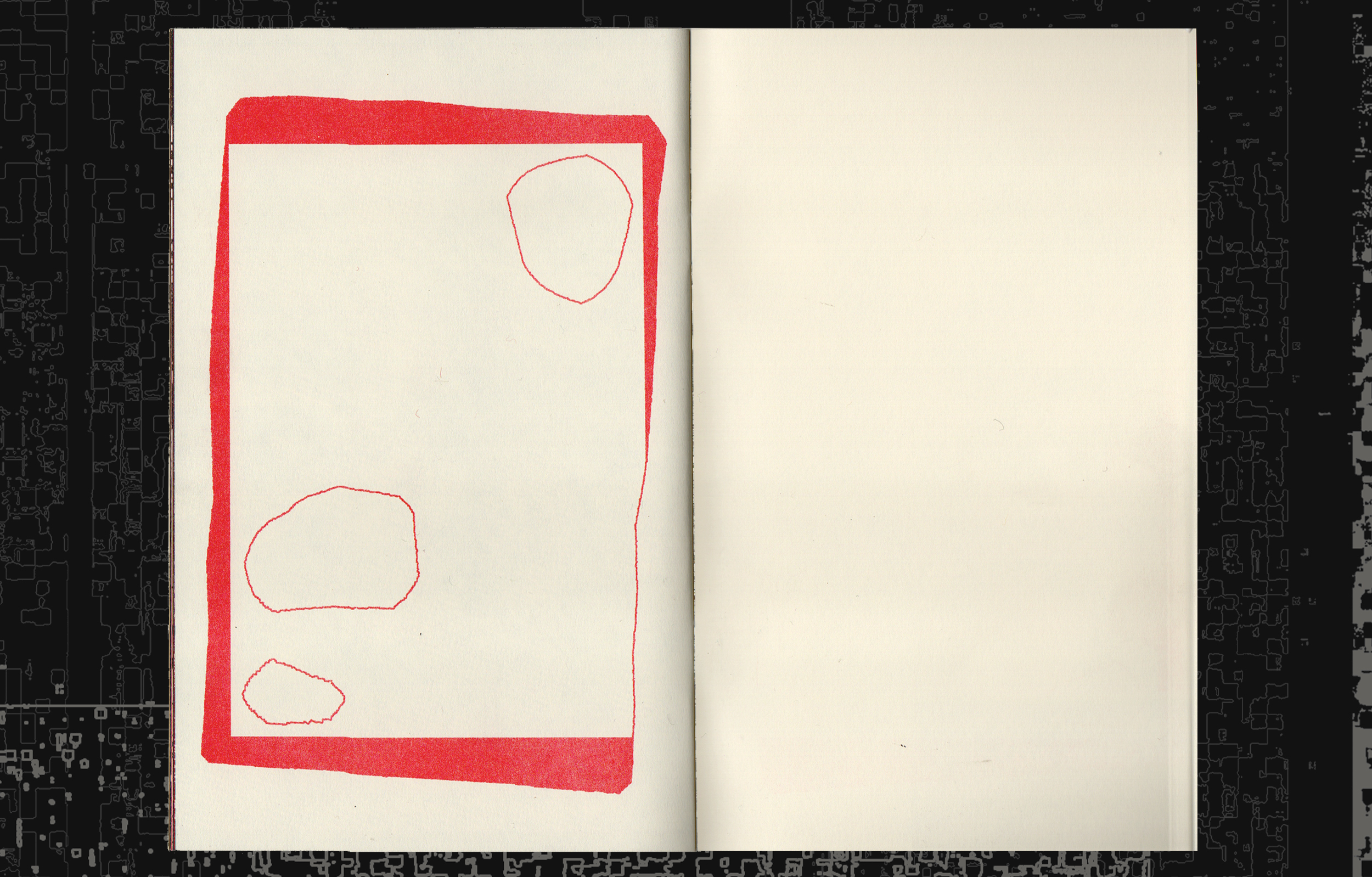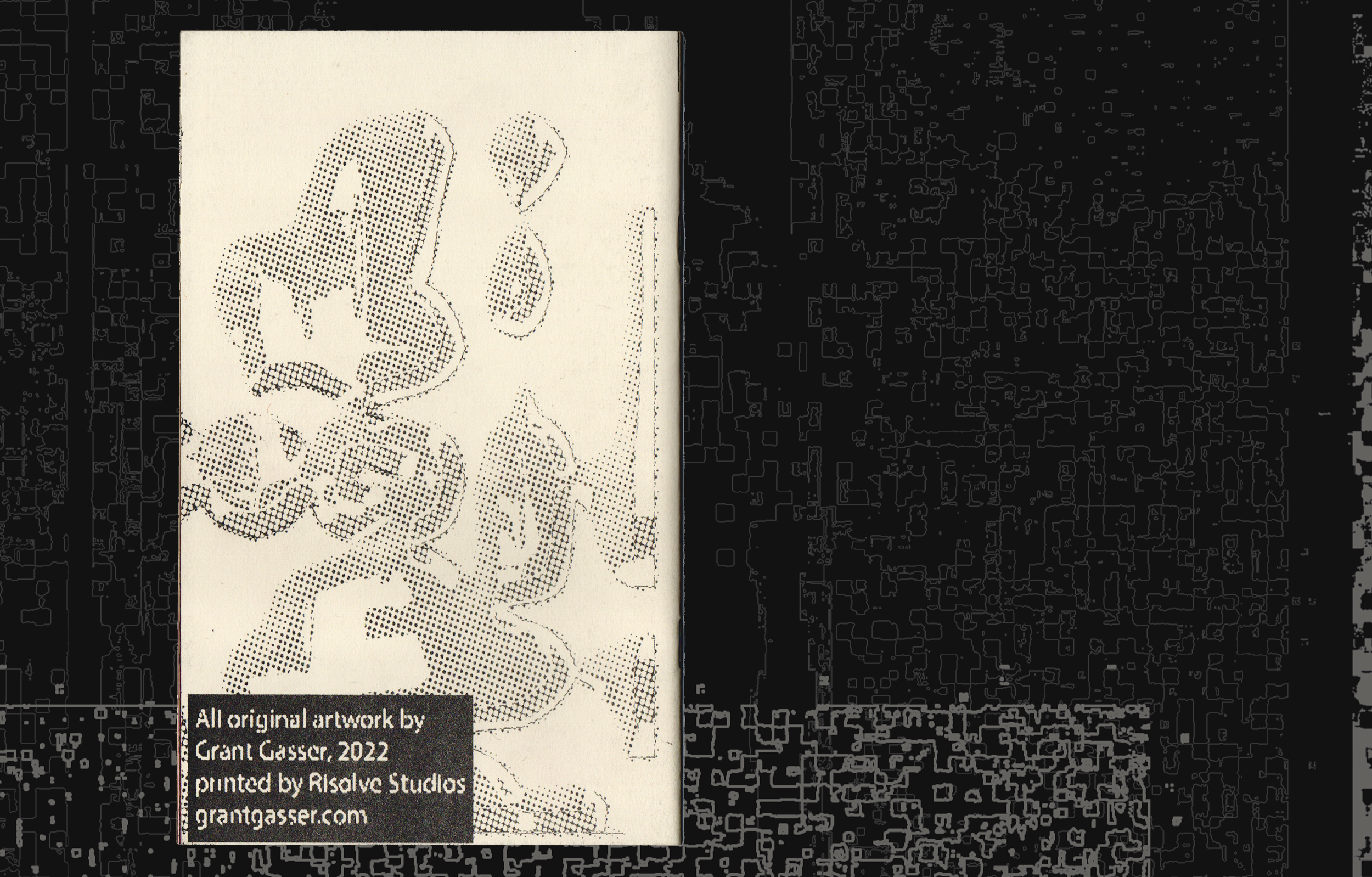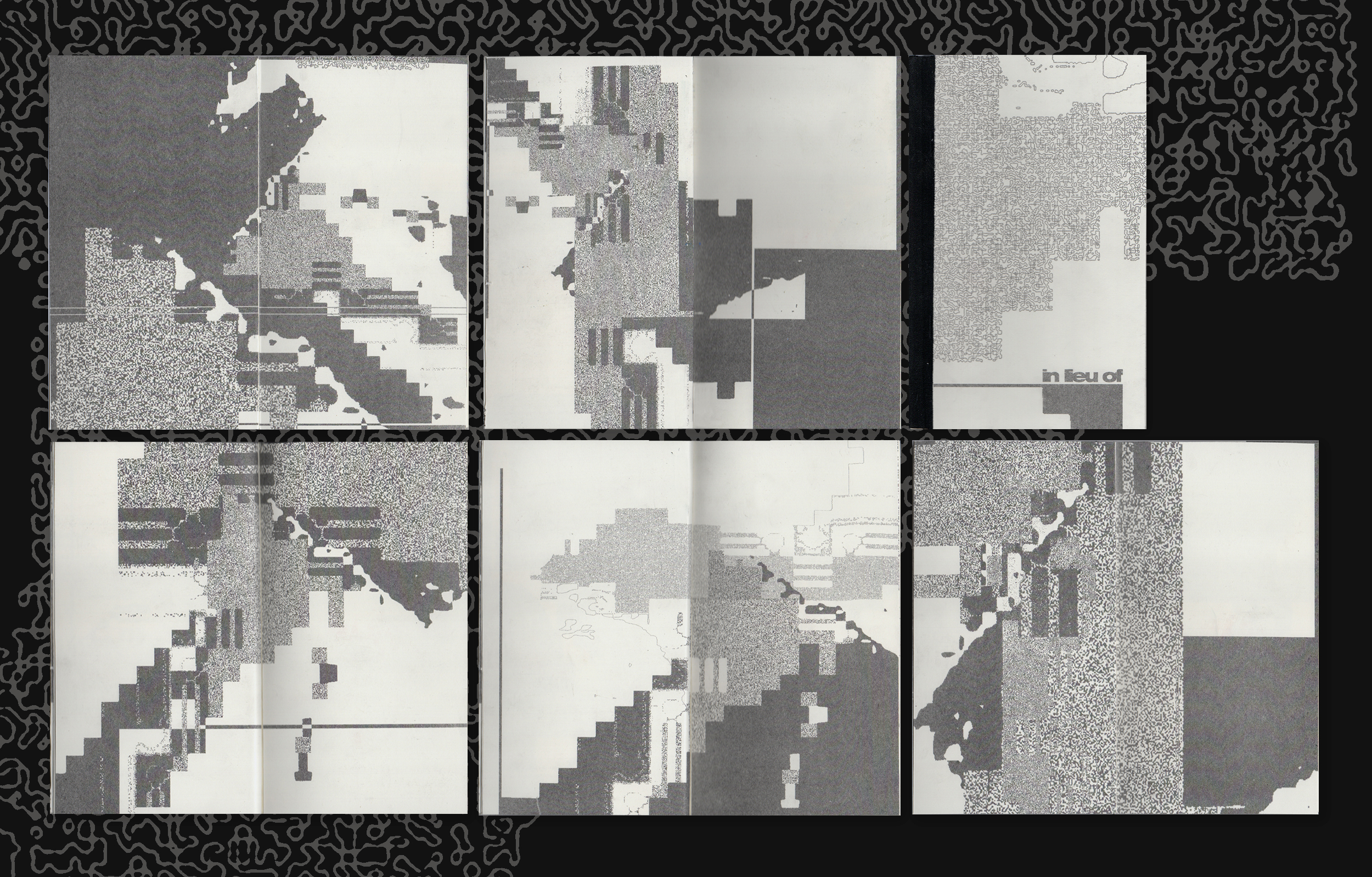 In Lieu of
This book was made in lieu of solo show, during the COVID-19 pandemic. All compositions were made by rearranging pixels extracted from poor resolution images off the internet.
5*8" x 5"
24 pages
one color risograph
limited edition of 5
print numbered & signed
purchase here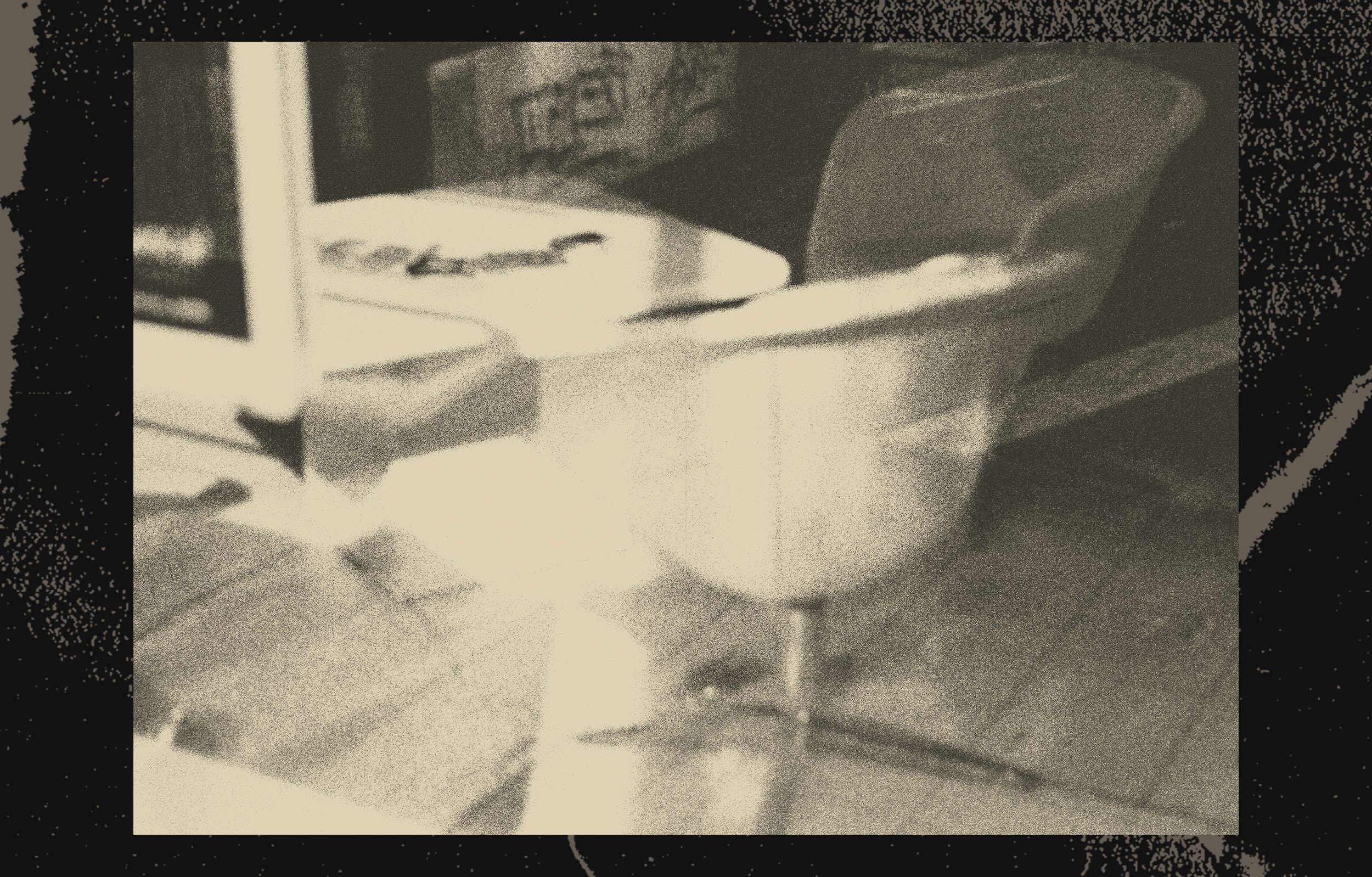 Archipelago

archipelago is an art book of original images and photos. Playing off the obvious trope that "no man is an island", the name alludes to our separated yet collective mindsets and behaviors and the complicated communal identities we divide ourselves by. Visually, the book aims to convey the density of physical and emotional distance from others and oneself. Images are obscured and layered over one another to mirror the complexity of these issues and how they distort what we know and keep us solidified in our beliefs
book specs:
7"x"10
32 pages
2 color risograph
print specs:
8"x10"
2 color risograph
purchase book here
featured on Elephant Magazine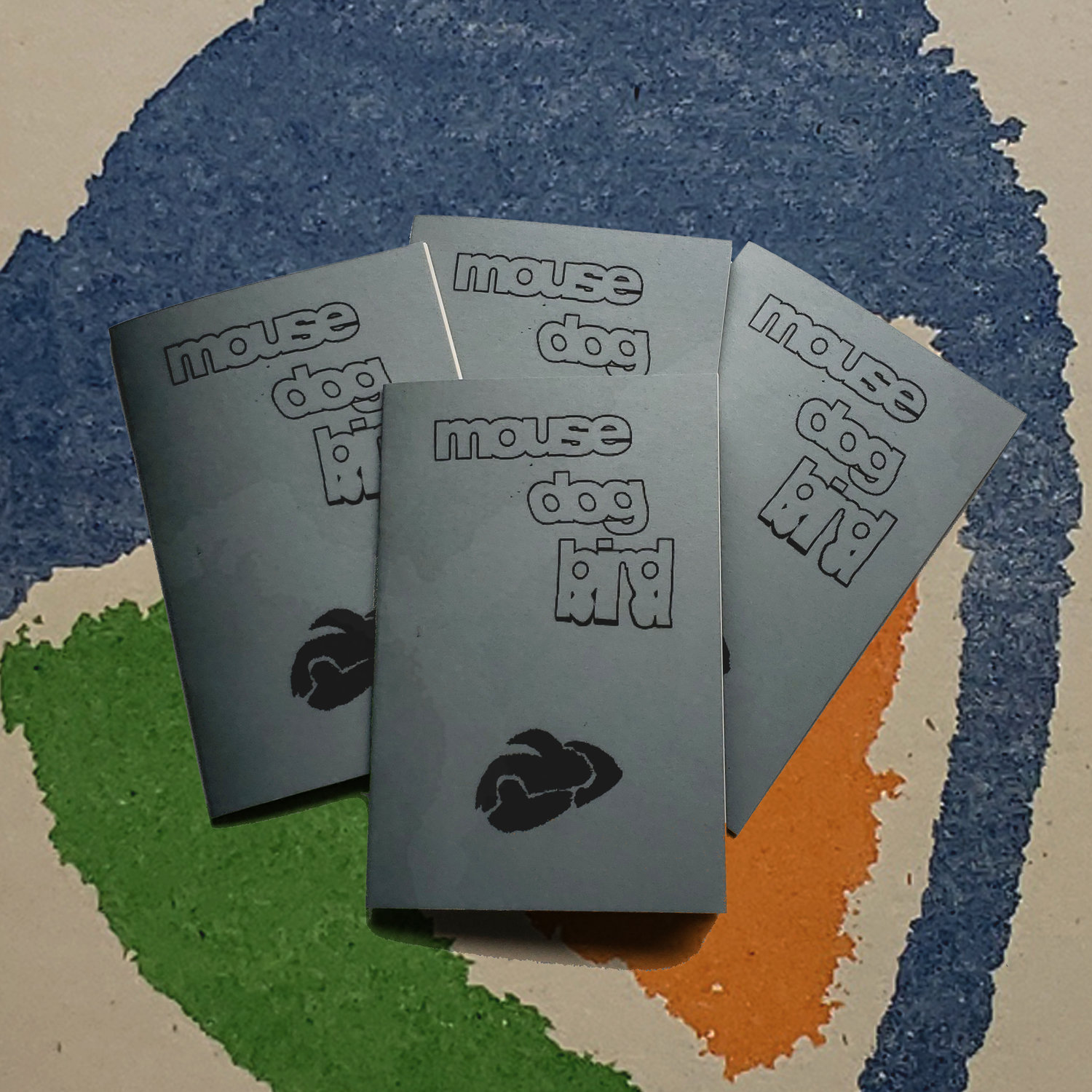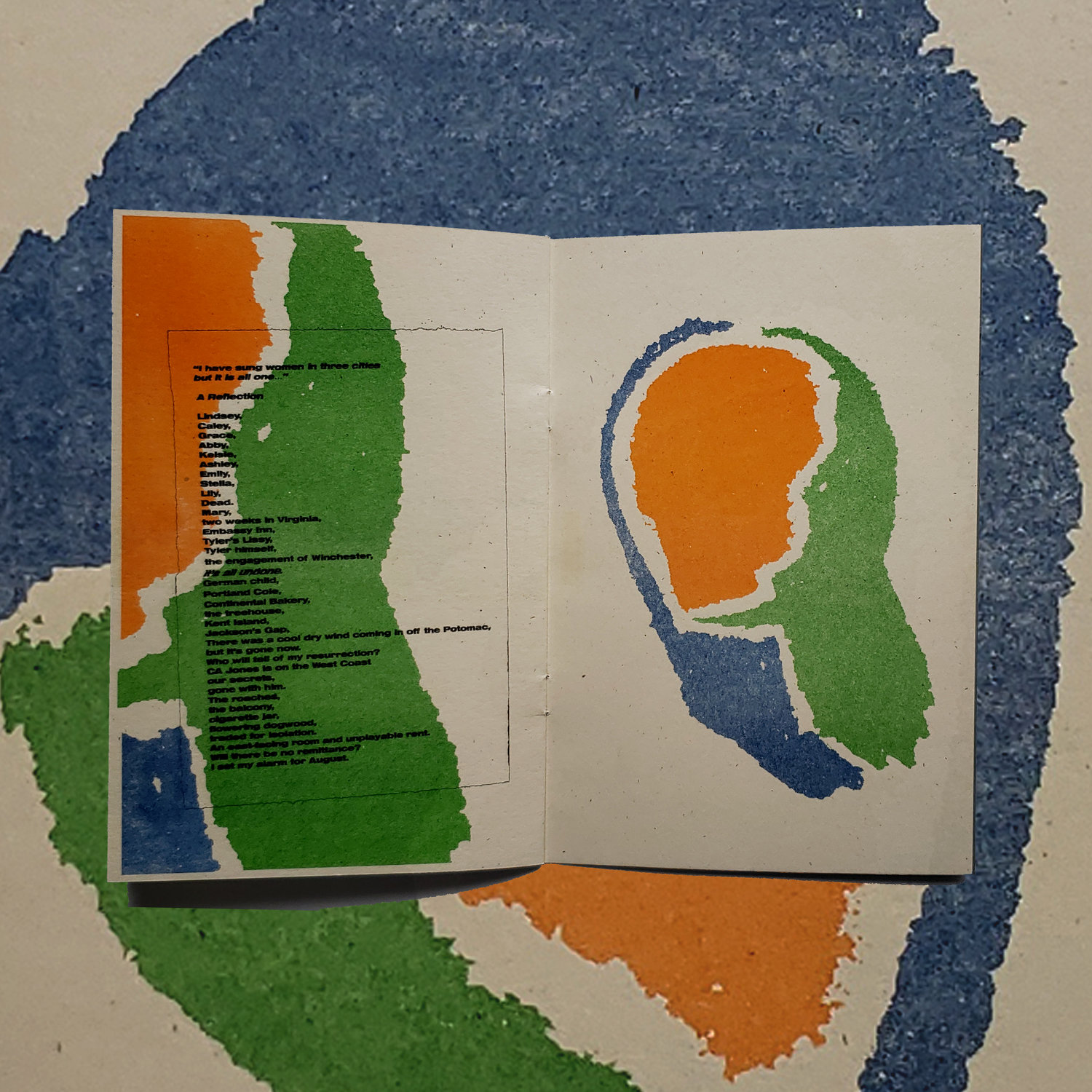 Mouse Dog Bird

Mouse Dog Bird is an art book of original pastel drawings accompanied by poems by Oliver Burell. The goal of is to communicate peace and acceptance in the wake of suffering through balance and serenity. A sense of acceptance of pain is definitely evident throughout the pages in both the writings and illustrations. There is a surrealism that is created throughout, each drawing has 3 parts and these parts work together to create an unknown but subtly recognizable form. For me, I feel that true peace and joy stems from the acceptance of our own reality and position. Whether that be positive or negative, I advocate for the complex beauty of recognizing our roles in the larger scheme of humanity.
16 pages
8" x 5.5"
4 color risograph printed
purchase book
featured on AIGA Eye on Design
Everyone is So Near

Everyone is So Near deals with the philosophy of solipsism and the horrifying yet liberating possibility of its validity. Given that fact, I find myself constantly battling between absolutes trying to make sense of a confusing and uncertain world, as many of us do. I catch myself striving for security on either end of the spectrum. This is a vain goal that gives me a false sense of reality and self-actualization. This zine illustrates my goal to live perpetually in the gray, the space in between absolutes. Printed on a Risograph printer and using traditional design practices, this zine displays the fear of the ephemeral nature of one's work in a digitally dominated world. "I am my world" - Ludwig Wittgenstein
Take care
Drive safe
5.5" x 8.5"
18 pages
1 color risograph
purchase here
featured on AIGA Eye on Design